Tip of the Month, March 2019 – More on Managing Up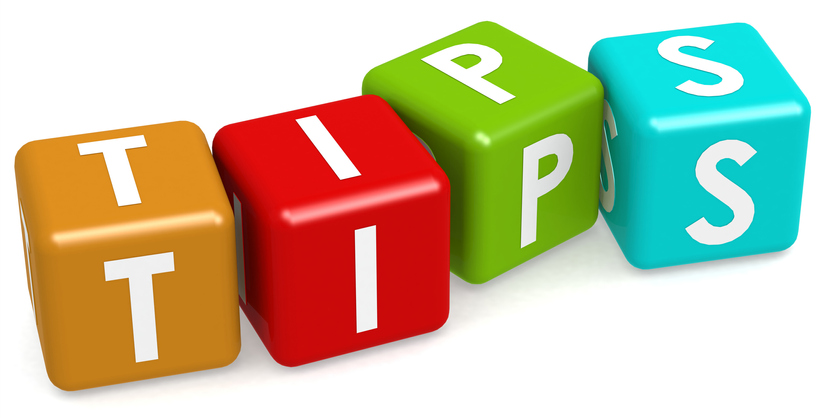 In Jill Bachman's February Blog Post (link here), she referenced Mary Abbajay's definition of managing up. "Managing up is about consciously and deliberately developing and maintaining effective relationships with supervisors, bosses and other people above you in the chain of command."[1]  Jill further clarified that managing up is the "how" of doing your work so that you can most successfully align with your boss(es).
For Tips this month, we'll focus on her first general principle, "Communicate. Communicate some more."  How do you know what to communicate, when to communicate and how to communicate?
Jill provided some ideas which we will revisit here – and then explore a really uncomfortable one: if your boss has been unhappy with an aspect of your work, how do you help him/her notice the changes you are making?
So, first the basics.
Learn your style and your boss(es)' style.

Find out if your company uses a personality type inventory for training and development. If so, take advantage of the opportunity to take it, learn about it and find out more about the people you work with.
If the company does not use a specific inventory, research and find one that is relevant to the work environment.[2]

Big picture or detail? How do you know how much to share?

Ask. How do you prefer to get information?
Observe. What do you notice about his/her response to information you have shared?

Have they read it? (And if not, take it as data not an insult.)
Do they just ask you to give them an idea of what is in the detailed report you have prepared?
Do they ask for bullet points?

Cover all your bases.

Send highlights and/or key points within the body of the email.
Attach a more comprehensive report for further reference.

How quickly do they expect you to respond?

It would be really nice if your superior would tell you.

It is confounding when you have a superior for whom everything is an emergency.
It is also troubling when a request is not clear – is this a "nice to have" suggestion or a requirement.

This is a great opportunity to "manage up" by taking the initiative to ask for the clarification you need.

Is this a priority?
When do you need it?
Explain if something else will have to be delayed.
Especially if you have been having some communication and expectation challenges, do not assume anything.  Your boss may not know or remember your work load, your other assignments, your planned family vacation, etc. if you do not share that information.You might try to find an agreed upon "default" expectation if no other date is given.  I acknowledged to my staff that I don't always remember to give a due date (awareness of my own imperfections) and said that in the absence of another due date, the default expectation would be one week.  If I needed it sooner, it was up to me to convey that.  It would also have been nice if I could have said, when appropriate, "this is not a priority – can you get to it within the month?"

How do they prefer to communicate? This is a major challenge if you and your boss have different needs/preferences and styles. In the best of worlds, you have a conversation to better accommodate both your needs because as much as you might adapt and manage up, if your communication needs are not met, you will struggle to succeed.

Face to face v. electronic (text, email, etc.)

If you need face time and your boss just wants electronic notifications, you will struggle.

You may need to find a way to explain how much a face to face meeting will contribute to your effectiveness.
And, you need to honor what information and updates can be sent electronically to ensure timely and time-efficient communication.

If they prefer face to face meetings and you see them as a waste of time, propose a format or structure that will help meet your efficiency needs. What can be written up v. what needs to be discussed.

Drop-in or scheduled — Every boss tries to say they have an open-door policy because it is the right thing to do. Some people do really well with interruptions. Others really get derailed from their focused work. As much as possible, know and honor their style.

Try to clarify when "drop-ins" are appropriate – what is really time sensitive?
Keep a list of questions, topics, discussion items for a scheduled meeting.
Text first if something does seem time sensitive – and/or will stop you or your team from hitting your time lines – to see if you can drop in.
Keep the conversation focused and brief.
So now, to the second question.  How do you manage a situation where your boss has expressed concern about your work, and you are making an effort to correct it?  This can be a major challenge where efforts to improve are not observed but any misstep is immediately noticed and reinforces the original concern.
If it is possible, create a written action plan for change with your boss. Describe what you will do, what change will look like and how you and your boss will know it is happening.  Frame this as development and accountability not correction or punishment.
For example, suppose your boss is concerned that you are not staying on top of your employee's work assignments. He or she has asked you for updates on projects and you were not able to answer – saying you have to check with staff.
You see your boss looking annoyed or frustrated.  They may or may not say anything…but you know…  You can either address it right there or you wait until he/she finally brings it up to you. (Consider the benefits of addressing v. waiting.)
What does an action plan look like?
What is the issue?  Boss expects me to know the status of all projects for my direct reports.
(You may have been a more laid-back supervisor who just counts on things getting done.  Boss is not that way.)
What can you do? Propose a plan. Pick choices that make sense for you:
Have more frequent 1:1 update meetings with staff.
Have stand-up meetings daily or weekly as needed to be sure you have all updates.
Use or create a reporting system that keeps you updated and sure that timelines are being met.

Be sure your reports use it.
Be sure you review it regularly.

Make sure to notify your boss if anything is causing delays, problems, etc. before he/she hears it from anyone else.
Build in accountability. This is critical to your successful relationship with your boss and ensures changes and effort are noticed.
Clarify how you and your boss will communicate about the implementation and impact of the new plan. What does he/she need to know?
Clarify how you and your boss will assess the results and/or identify any other needed changes.
If you do not use a written plan, it still helps to bring it to the boss's attention if it is a subtle thing, like a soft skill. "I heard what you asked, and this is what I did about it." And you can help focus your boss's attention on the requested change by asking them to give you feedback when they notice you meeting the new expectation.
We often assume that our work will speak for itself. We worry that these efforts at communication will be seen as self-serving or manipulative.  And yet, without effective communication, we are relying on other people seeing what we are seeing.
Jill concluded her article by saying, "The bottom line is that managing up involves straightforward approaches, based on assessment and intention, rather than subtle manipulation. Managing up helps you be more effective in your work. The question is, if your boss asked you what you are doing differently in your approach with her, could you comfortably tell her how you are managing up? If the answer is yes, you are good."
Here's to "good."
___________________________________________
[1] Abbajay, M. 2018. Managing Up: how to move up, win at work, and succeed with any type of boss.1.Wiley.
[2] Options may include:
Abbajay'design: see note above.
DiSC (which Thunderbird uses quite a bit) – note that one of the features of Everything DiSC is a comparative report providing insight in how two people will work together. Contact us at Thunderbird for more information or go to: https://www.everythingdisc.com/Home.aspx
Myers Briggs Personality Type Indicator (MBTI) https://www.myersbriggs.org/my-mbti-personality-type/mbti-basics/home.htm?bhcp=1