WHO WE ARE
Our Team
Our clients describe us as thought partners, confidants, sages, innovators, and connectors. We listen closely to collaboratively identify solutions and share evidence-based best practices to inspire leaders and maximize organizational effectiveness.
We use our Dynamic Leadership Behaviors™ daily, whether we are discussing ideas, projects, challenges or deciding on the best approach to move forward as a team. Practicing selfawareness, curiosity, empathy, deep listening and decisiveness guides our path forward.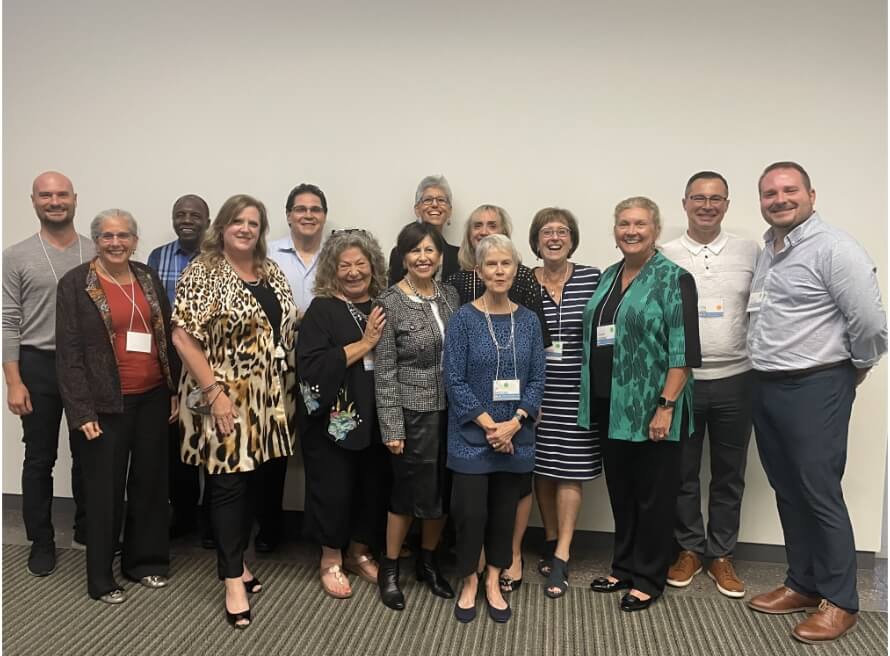 MANAGING PARTNERS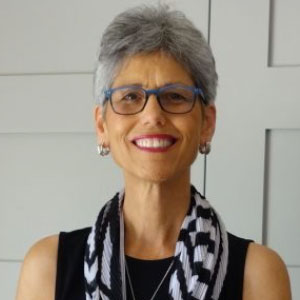 Dorothy Sisneros
MS, MBA, FAACVPR
Read Bio
Dorothy Sisneros
MS, MBA, FAACVPR
Connecting people, creating energy and inspiration to accomplish exceptional results
Dorothy is devoted to harnessing the power of effective teams to support organizational and individual excellence. She brings leadership experiences in healthcare and education to guide leaders to engage the wisdom of employees. Dorothy is passionate about connecting people and capitalizing on their individual strengths. She moves people and ideas to excellence, focusing teams to meet their goals and transforming complex ideas and processes into positive outcomes.
Dorothy has collaborated with numerous organizations on system-wide initiatives as an internal leader and as a partner and consultant during her career with hospitals, physician practices, clinics and higher education in the community college system. She coaches leaders, teams and organizations using proven teaming methodology developed by Thunderbird. Dorothy has been a business owner for over 20 years and has held senior level positions as SVP of Client Services, SVP of Engagement Strategies, District Director of Executive Talent and Succession Planning, Department Chair/Faculty member and as Director of Cardiac and Pulmonary Rehabilitation.
Dorothy has been a speaker/presenter at state, regional and national conferences in Healthcare and Education. She has co-authored articles and written chapters in books. Most recently, she and several colleagues authored a chapter in Appreciative Leadership: Building Sustainable Partnerships for Health.
Specialties:
Executive and Leadership Team Development

Executive Coaching

Team Coaching

Teaming

Facilitation

Talent Management

Organizational Dynamics
Certifications, Education and Achievements:
B.S. in Education, University of Arizona

Master of Science, Adult Fitness/Cardiac Rehabilitation, University of Wisconsin-LaCrosse

M.B.A., University of Phoenix

Founding Fellow of the American Association of Cardiovascular and Pulmonary Rehabilitation

Certified Everything DiSC Workplace® Facilitator 

Love + Leader Designation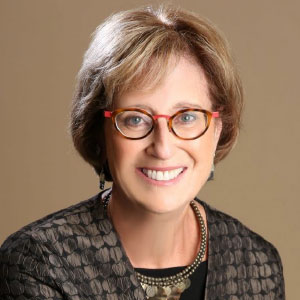 Amy Steinbinder
PhD, RN, NE-BC, NBC-HWC
Read Bio
Amy Steinbinder
PhD, RN, NE-BC, NBC-HWC
Committed to high reliability organizations and just cultures
Amy is devoted to creating safe work environments that support patient care delivery. She brings proven leadership experience in healthcare organizations with special emphasis on achieving and sustaining magnet designation, executive coaching, and employee engagement. As a coach, she leads large-scale change, cycles of innovation using advanced design principles that create ownership and sustainability.
Amy coaches healthcare leaders, staff, and physicians individually and in their teams. She has worked with over 15 organizations in pursuit of Magnet designation of Nursing Excellence and in each case, Magnet designation was achieved. She has served in a number of leadership capacities including Service Excellence Administrator, Patient Safety Officer, Senior Director of Nursing Systems, Director of Professional Practice, and Organizational Development Consultant. She had responsibility for patient experience, leadership development, quality improvement, root cause analysis, instructional design, and Magnet redesignation. She has held leadership roles in Banner Health System, Language of Caring, Kindred Healthcare and TRC Healthcare.
She has authored articles and book chapters to advance the field of nursing and clinician leadership excellence. Most recently, she co-authored Achieving Uncommon Results through Caring Leadership for Nurse Leader.
Specialties:
Executive and Leadership Development

Team Coaching

Strategic Planning and Implementation

Creating High Reliability Organizations and Just Cultures

Designing and Implementing Cycles of Innovation

Leading Organization Change

Teaming

Process Improvement and Evaluation.
Certifications, Education and Achievements:
BS in Nursing, Bowling Green State University, OH

MS in Nursing, University of Arizona

PhD in Nursing, University of Colorado

National Board Certified in Health and Wellness Coaching

Integrative Health Coaching

Executive Coaching 

Assessment Based Certification (Magnet)

Board Certified Nursing Executive

Patient Safety Officer

DISC and Emotional Intelligence
VICE PRESIDENTS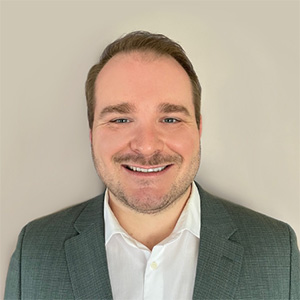 Nathan Bachofsky
M.Ed., B.M.Ed
Read Bio
Nathan Bachofsky
M.Ed., B.M.Ed
Community building through inclusion, collaboration, & creativity
Nathan Bachofsky (He/Him) has spent the past 10+ years as a music educator in private and public education where he has worked with students spanning grades PK-12. Nathan's programs fostered a spirit of community, collaboration, creativity, and excellence. As a school leader he has served as department chair, sat on building and district leadership teams and committees, and held an executive position with his local teacher's association. As Vice President of Learning & Innovation, he oversees Thunderbird's programming and is an active facilitator and presenter. Nathan is passionate about relationships, community building, creativity, and the power of music-making.
Specialties:
Curriculum & Learning
Facilitation
Team Development
Diversity, Equity, and Inclusion
Recovering & Fostering Creativity
Community Music Making
Education & Credentials:
Master of Education in Educational Leadership, Ursuline College
Bachelor of Music in Music Education, Baldwin Wallace University
ToP Facilitation Methods
Ohio Professional Teaching Licensure: P-12 Music
Responsive Classroom Training
Google Certified Educator (Level 1 & 2)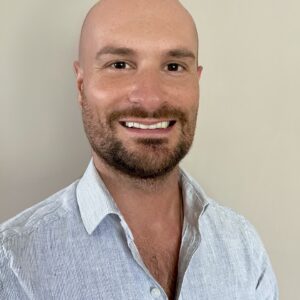 Kevin Monaco
B.A., M.A
Read Bio
Kevin Monaco
B.A., M.A
Kevin Monaco is the VP of Communications and Creative Design with Thunderbird Leadership Consulting in Phoenix, AZ.
Kevin Monaco is an experienced educator, coach, composer and artist. He began his career in independent education where he taught beginning to advanced levels of Spanish, served as a faculty advisor, and chaired the Department of Modern and Classical Languages. He worked to develop curriculum and department policies, oversaw the accreditation process, evaluated teachers, and aided with the hiring and professional development of staff. In 2018, Kevin left the traditional classroom and started his own private Spanish coaching business and began to pursue his passion for music recording, songwriting and the Healing Arts. Kevin has training in Reiki and is passionate about helping others foster and harness their own creativity and intuition.
Passion & Experience:
Team Building and Leadership
Curriculum Development
Hiring and Evaluation
Institutional Accreditation
Personalized Learning
Mentorship and Advising
Spanish Linguistics and Hispanic Cultural Studies
LGBTQ+ Issues
Diversity, Equity, and Inclusion
Songwriting / Composition
Videography / Media Design
Healing Arts
Reiki and Energy Work
Mindfulness and Meditation
Recovering and Fostering Creativity
Specialties:
Leadership and leadership development, mentorship, individual and organizational attentive communication, individual and organizational coaching and self-mastery
Conducts workshops, webinars and retreats, engaging people in actualizing their highest level of personal and professional performance and satisfaction
Certifications, Education and Achievements:
Bachelor of Arts in Spanish, Ohio Wesleyan University
Master of Arts in Spanish, Cleveland State University
Curso de Español (Lengua y Cultura), Universidad de Salamanca
ACFTL Spanish Proficiency & Assessment Training
ASSOCIATES AND EXECUTIVE COACHES