Build Bridges – Structures We Sorely Need Right Now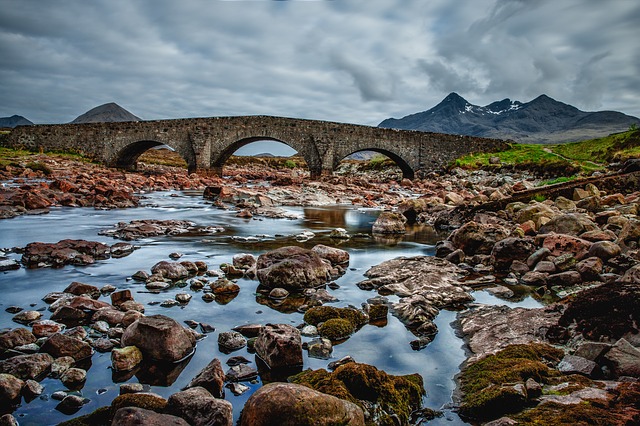 We are living in a very difficult time where we are viewing the world from polar extremes.  This becomes a challenge in the workplace where even a hint of one's political affiliation may be enough to impact a work relationship, damaging trust, confidence and credibility. Many of us were raised with instructions never to discuss religion or politics in public settings…and this is one way to avoid problems.  But perhaps we've been damaged by this rule…where we only talk about our beliefs (religion, politics, etc.) with like-minded people, and we only get our news/input from like-minded media outlets.
By doing this, we remain comfortable and secure in our own world view and those that do not agree are "the other."  How does this fit with what we know about productivity, innovation and risk management in the workplace which rely on encouraging diverse perspectives? For these diverse perspectives to be effectively utilized, we need to learn to be able to listen, suspend judgments and be open to possibilities.  And the data indicate that companies that master this are ultimately the most profitable.
We know these skills are learnable.  They are not mysterious…but they do require a willingness to try something different. What would happen if we committed to using these same skills to bridge the divides that are causing so much pain in our world today?  What would happen if we took the time to:
Actively listen – hear what the other person is saying and confirm that what you think you heard is what they said. When people feel heard they are more willing to seek understanding as well – even if we do not agree.
Suspend judgment – don't prepare your rebuttal while they are talking – consider the possibility that they have a reason for their point of view (that they are not a (insert your favorite denigrating term here for someone who doesn't agree with you).
Be open to possibilities – what if they actually said something that made sense – how could you fold that into your belief system without it crumbling like a house of cards?
We know that it is easier to do these steps with people we care about and in fact, when we understand where people are coming from, their story, we hold them with respect and compassion.
So perhaps we need to start with a new first step – first hear people's stories. Use active listening, suspending judgment and being open to possibilities as we learn more about how someone came to be where they are…and they can learn how we came to our place as well.
Stories bring us together, they build empathy, trust and compassion…they build bridges – structures we sorely need right now.
Emily Esfahani Smith, author of The Power of Meaning, began her studies researching what makes people happy.  She discovered that happiness is just transitory comfort and ease.  What provides people with resilience, strength and satisfaction is meaning and she defined four pillars to living a life of fulfillment and meaning.  They are belonging, purpose, transcendence and storytelling.
I see these pillars operating to help us not only find our own meaning but to share in a larger sense of meaning in this world.  I spent a number of years as a member of a local Rotary club.  There were only about 20 of us in this particular club so we knew each other pretty well and we came from very different political, religious and other perspectives…and we knew it.  However, we were all committed to making the world a better place.  We ascribed to slogans like "Peace through service."  We joined together to help at-risk youth, to support the annual Veteran's Day parade, to support literacy, feed the hungry, and ensure folks got dental care…and we supported global projects to bring clean water to remote communities and to eradicate polio.
This was amazing work!  We found meaning and purpose together.  And we spent time learning about each other.  Once a month, a member was invited to tell their story – both professional and personal.  Suddenly an 80-year-old retiree was a daring fighter pilot again, a 25-year-old "kid" was a courageous peace corps volunteer, we learned more about the police commander, the healthcare worker and the immigrant. Each of us emerged as whole, complex human beings.
It takes time and effort, it takes desire to know our neighbors and not hide away.
Imagine how telling our stories can bring us closer to belonging as we learn to understand each other, how we might find shared purpose in our lives and transcend our small divided viewpoints for a broader and more promising whole.
If you'd like a chance to explore meaning and purpose in community, consider joining us on November 9th for the 12 Annual Leadership Summit.  Share in conversation with some 70 other curious, courageous and unlike minded people to find a way of Being on Purpose.  Click here to find out more information.