Leading intentionally – a life-long learning process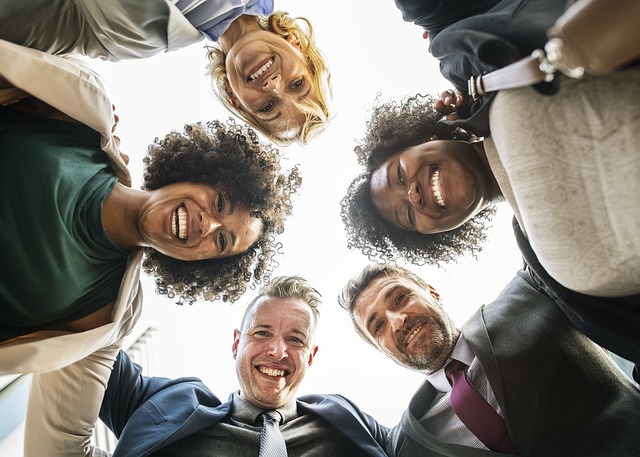 Guest contributor – Dr. Jan Gehler
Dr. Jan Gehler retired from the Presidency of Scottsdale Community College in August of this year.  Thunderbird Leadership has been privileged to work and collaborate with her during her tenure and asked her to share her reflections on the work of leadership as she moves on to the next chapter of her life.
Planning for and executing a process for individual and team development requires a belief in the importance of life-long learning. A successful executive understands – and models – learning as a basic skill.  As educators we continually affirm the importance of such learning for our students and staff, but sadly we often 'don't get around to it for ourselves,' and by extension for our leadership team . The higher the level of position we hold, the more confidence we gain, the easier it is to eschew formal learning or the wisdom of others. As in every other area of leadership, we must 'model the way.'
Within a leader's 'life-long-learning' curriculum is the task of becoming self-aware.  When we ARE self-aware, we constantly assess our thoughts and actions against the audience, the environment, the issues. Where do we need to step up and assert, where do we need to hold back, listen, trust others and wait? For some, this 'sense' of how we best lead is instinctive; for others, it must be learned, and yet for others, it's a combination of learning to 'trust' one's gut, coupled with the skills and understanding gained through experience, through formal and informal learning. It can be difficult, amid the noise of the moment and the competing 'styles' that give way to conflicting opinions and direction, to pick up the 'cues' for best action or decisions. The practice that comes with formal and informal learning can make the path through tough decisions, if not easier, at least simpler and more familiar.
Over many years as an education administrator, I've come to know myself pretty well. I am clear about the source of the values, habits and practices that I learned from my family of origin. I am a classic middle child, driven instinctively to find peace and balance. I have also learned that I am able to work inductively and deductively; most people have strengths in one direction. I can work both ways, and I often take the time to do that when considering important decisions or trying to solve complex problems; my approach can frustrate others who think more linearly. I came to this awareness over years spent in learning about myself, about what constitutes effective leadership, how to build and support an exceptional leadership team, i.e. through life-long learning.
Recognizing my own 'needs and style,' the profiles of my leadership team, the needs of the institution, the political environment, etc. there are several standard thinking processes that I've employed. If I have any advice for up-coming leaders, it would include:
devote time, energy and resources to individual and team development;
take time individually and as a team to ask "what if" questions, to explore all options and creative, if not crazy ideas;
examine every decision, solution, proposal by viewing it through a series of lenses, asking yourself and your team 'are there implications for HR, for IT, for PR, for budget, for other divisions, in this decision, this strategy?';
pause long enough to consider the generational question, i.e. what are the second and third waves of effect of this decision? Always consider the PR implications for the students, the faculty, the institution, the community, your partners, etc. Think this through yourself and ask your team to discuss their answers openly.
I am a high "S" (using the DiSC profiles) which means I take the time I need to think through these questions. I tend to think through the 'worst case' and then determine if I/we can live with that; if so or if we can mitigate the challenges, then presto, we move forward. Needless-to-say my "D" and "I" (action-oriented) colleagues can grow weary of my style. But over the years, they have taught me to move more quickly, as I have taught them to move more thoughtfully (for the longer term). We have learned together how best to lead together and found executive team development to be an invaluable tool.
When it is well done, executive team development provides individuals with new insights about their own skills, their own knowledge (what they know and what they need to learn) and as important, perspective/attitude. How do you think of your role as an administrator among other administrators? Back to the lenses!  Your role is not unilateral. It requires seeing from all perspectives. It is stewardship. You have affirmed by taking the position to do as much as you can to help the organization achieve its mission. Individual and team development is an essential strategy to achieve that mission.
The group work is uncomfortable by design – we are called to dig deep and share; remember the old group development idea? – forming, storming, norming, performing.  We have gone through that trajectory – AND it has to happen every time the constellation changes.
Frankly, it is fun to learn and grow together.  It is fun to have discoveries of what we are and aren't doing.  A good facilitator will call us on our stuff – to have moments, if we are paying attention, that increase self-awareness. I don't know an administrator who doesn't need that to avoid being blinded by our ego, our title and our successes.
– Dr. Jan Gehler