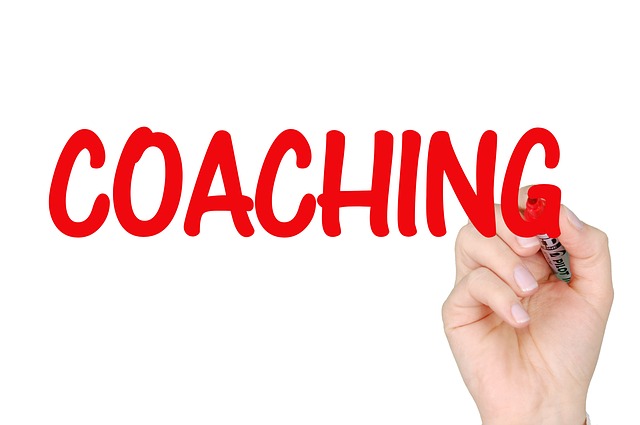 In the world of work, it is important to appear capable and strong. As a leader, I have to make the tough calls. While I value collaboration, the truth is that in the end it is about what I accomplish, how I am seen.  That is how I succeed, how I earn my paycheck, how I advance.
If we reflect honestly, aren't these messages lingering in the back of our minds and influencing how we connect with our work world?  Do these messages really help us be and do our best?
Let's take a look at the outcomes of these messages:
We become cautious about what we share.

We become anxious about making mistakes.

We don't ask for help when we need it.

We become defensive when people make suggestions or question us.

We feel disconnected from our colleagues.
And the outcomes for our company or organization?
Missed opportunities

Missed innovations

Increased risk

Decreased productivity
The notion that we need to "go it alone" is hard to shake.  And yet, research indicates that creating inclusive, trusting work environments increases profits, productivity, innovation and results.  But how do you change your thinking and change your culture?
One proven strategy is coaching for both individuals and teams. "According to the 2009 Global Coaching Client Study, 96 percent of clients said they would repeat the coaching experience. That kind of validation underscores why many organizations are calling in the coaches as a way to achieve success." (https://www.shrm.org/hr-today/news/hr-magazine/pages/0914-executive-coaching.aspx)
A coach is a thinking partner who provides support, perspective, insights and an accountability structure for change in a safe and confidential environment.  Coaches have skills in the processes that allow for change: listening, observing, asking probing questions, identifying conflicting thoughts and feelings, developing plans, timelines, milestones, assessing obstacles and ensuring strategies for commitment and accountability.
"Thank you so much! We couldn't have done it without you; your energy, focus and expertise in guiding us was exceptional!"
Coaches adapt their style based on your preferred way of communicating, learning and handling confrontation and decision making.
"I've used (coach)'s services …with my leadership team. Her expert facilitation of our leadership retreats, along with her engaging presence, helped to motivate even skeptical team members to learn more about themselves and each other. Not only does she listen, but she follows through to make sure she meets everyone's expectations." 
Some coaches are experts in your field and may change hats to a consulting and information imparting role, but others are experts in coaching and count on you to be the expert in your field. 
"I enjoy talking with you because I always walk away having learned something about myself and my organization."
One thing coaches don't ever do is tell you what to do.  They are on the sidelines – you are in the game and you are the decision-maker.
As certified coach Michael Esposito, SPHR, puts it, "A great coach raises probing questions, and the client comes to the answer himself. A great consultant tells you what you need to do." (https://www.shrm.org/hr-today/news/hr-magazine/pages/0914-executive-coaching.aspx)
Why have a coach? To explore issues and decisions in a safe, non-judgmental environment – risk free!  Because the coach is not in your reporting line or part of your team, you have the opportunity to be more open, take risks in thinking and exploring. You can even be grouchy, irritated, frustrated, scared or downright despairing without ruining your public image or affecting a performance appraisal.
Coaching will also look different depending on where you are in your professional development. Coaching can be used at the start of one's career to identify strengths, address challenges and identify goals.
"I wanted to give you some very exciting and life changing news. I mentioned in my last email to you, I applied for x position.  I got the call today and I accepted. After the call, I wanted to dance on the top of my desk, however OSHA standards, LOL 
 I am full of emotions with the news. I can't put into words how much you helped me grow personally and professionally. Thank you for all the support, and guidance and not letting me off the hook …  I am lucky to have you … you helped me find the confidence to apply. You helped me re-gain my focus on my career path. I will carry the tools you gave me in my bag for the rest of my career."
For some individuals, it is about transitioning to a new or higher position…and identifying behaviors that need to be strengthened or changed.
"My coach reflects back what I have said and suddenly I am faced with perspectives I had not even considered!"

 

 
For some, it is about being lonely at the top…having someone with whom you can be fully vulnerable – where you don't have to be "on."
"It is with sincere gratitude that I express my experience of personal growth during my coaching sessions over the past few months. Not only does my coach actively listen, she hears what the underlying conversation is that remains unsaid. Her insights and ideas have fostered contemplation and new actions to take to meet my desires and goals. Thank you for supporting me in achieving balance to what can be an otherwise hectic pace…."
And as for team coaching, the entire team is invited to grow with a shared vision and shared agreements on how to work together…building trust, increasing skills and capacities to keep on top of today's rapidly changing environment.
"Thank you! The team is soaring. You have been a great help to us and we are finally getting back to feeling as though we each have value and add value to the team, campus and organization." 
At Thunderbird, we consider coaching leaders and leadership teams our "sweet spot."  All our coaches have been in leadership positions and know what it is like to be out there alone.  We truly appreciate our ability to partner with people and watch them identify and achieve their goals.  It is great to be on the sidelines of your success!!!
At Thunderbird, the core of our work… is based on trust, community and integrity. We live in a turbulent world. There is so much fear. We foster safe spaces for people to have hard conversations, to be vulnerable with each other, to discover and learn to create better futures for themselves and their organizations. We believe people are well-intentioned but they don't always have the skills they need.
Our sweet spot is leaders at all levels! People are generally interested in improving themselves and their companies. We provide a forum for them to be their best!
 Find out more at: http://thunderbirdleadership.com/how-we-help/