Tip of the Month, August 2019 – Take it Apart to Rebuild Something Better: Tips for Deconstruction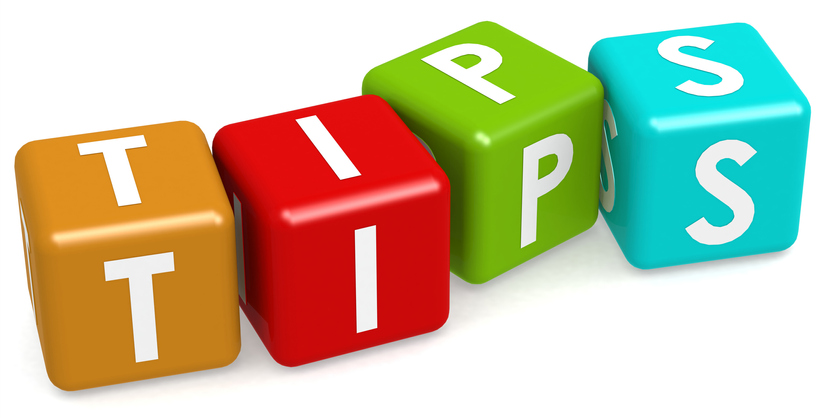 This year's Summit theme, Reconstructing Leadership: Owning Our Power, really appeals to me. I enjoy the challenge of putting things together, solving puzzles and making sense of the world. As I read through the description, beginning with deconstruction, I find myself wondering why the organizers used the term deconstruction instead of destruction. So I dug a little deeper.
Destruction has no hope associated with it, other than the hope of a clean slate. Consider the purchase of a run-down property for the value of its location instead of the old house sitting on it. You could scrape the parcel for some future use, and it could be positive or negative for you. In the Summit's context, deconstruction has a purposeful, forward-thinking and positive intent associated with it. It is the intentional dissection of elements from the past, to challenge beliefs that no longer work for us and to see what has been good and useful and must be brought forward. . .
In the deconstruction part of the Summit we will look at beliefs we have held to be true in the past and courageously question them. We will challenge ideas we have held on to or clung to or fiercely protected by boldly testing them against our own integrity. We will seek to accept the wisdom of prior ages, and not throw out the baby with the bathwater.
In the following scenarios, let's see how we can use deconstruction to help arrive at a place of growth instead of accepting the status quo.
Scenario 1:
In this example, let's apply the tool of 'the five whys'. Use 'why' questions until an answer appears. . . and remember, the number may not always be five.
I am not going to apply for that job because I'm not really manager material.
Why do you think you are not manager material?
I don't like supervising and disciplining people.
Why don't you like that?
I can't give feedback effectively.
Why can't you give feedback effectively?
I get nervous when someone starts to cry or worse yet, when they start to challenge me.
Why do those situations make you nervous?
I don't know how to respond. 
Why don't you know how to respond?
I guess I've never planned for how to handle those situations. . . maybe I could figure out responses in advance, just in case.
Aha! Actionable development idea.
Scenario 2:
In this scenario, we will use some ideas from the Johari Window. The Johari Window helps to organize personal characteristics into four quadrants; the open window (information known to everyone), the blind spot (known to others, not oneself), the hidden area (known to oneself but not others), and the dark (information known to no one). Using the Johari Window positively seeks to increase the amount of information in the open window, more known to oneself and others. This can apply in many situations, especially when you are trying to increase openness and transparency.
My staff aren't responding to me because they need a leader who is charismatic and visionary, like my colleague Mark. I'm not that guy.
Here are some possible responses you could make:
So you hold the belief that an effective leader is charismatic and visionary. Just how true is that? (Hidden area)
Is it possible that you are using that idea to avoid dealing with 'real' manager issues you may have? (Dark spot)
What leadership skills do you think you have? (Open window)
What do others say about your leadership skills? Are they the same as your list, or different? (Blind spot)
What have you done to get a response that you wanted? (Open window and blind spot)
What does a coach, your manager, or a trusted colleague, like Mark, tell you about the effectiveness of your approach? (Blind spot)
What can you learn here? Are there things you can stop doing, and things to start doing?
Scenario 3:
In this situation, we apply the ideas from the Summit deconstruction description – courageously questioning beliefs, challenging ideas, holding on to elements of wisdom from the past.
There's so much happening in my civic club right now. It is not the right time for me to step up as a leader amidst all the chaos.
Do you believe there needs to be a 'right time'? Is there ever a right time? (Challenging a belief)
Are you committed to the organization, really committed? (This takes courage to ask yourself, and to face if you discover that you are not fully committed.)
Would you rather be a member of the organization during this trying time, or a leader trying to help the organization get stable? (This question is designed to seek a match with your integrity.)
Chaos may be your view of things. . . how do others see this? Perhaps this could be a 'shake up and growth' opportunity? (Another challenge to one way of looking at things.)
What can you bring as a leader to this situation? What help would you need? (Using wisdom from prior leadership experiences.)
Stepping into a leadership role of any nature can be daunting for all of us at one time or another. Automatically saying 'no' to an invitation can be very limiting. . . We miss the possibility of really making a difference in something we care about. We miss the potential of growth and the development of skills we never knew we could master, learning things that worked, and things that didn't. We miss opportunities to use our talents. Saying 'yes' may have a price, but it is almost always worth it if the 'yes' is a thoughtful and considered one.
We hope you will say YES to joining us at this year's Summit, a day where we explore how we deconstruct the messages that limit us and embrace new ways of being and doing, reconstructing leadership. We look forward to meeting you on November 15 in Phoenix!
Click here to register for this year's Summit.
References:
Five Whys. https://leansixsigmabelgium.com/blog/5-whys-lean-root-cause-analysis/ Accessed via web on 7/27/19.
Johari Window. https://www.storyboardthat.com/articles/b/johari-window Accessed via web on 7/27/19.