Summer Professional Beach Read II – The Art of Gathering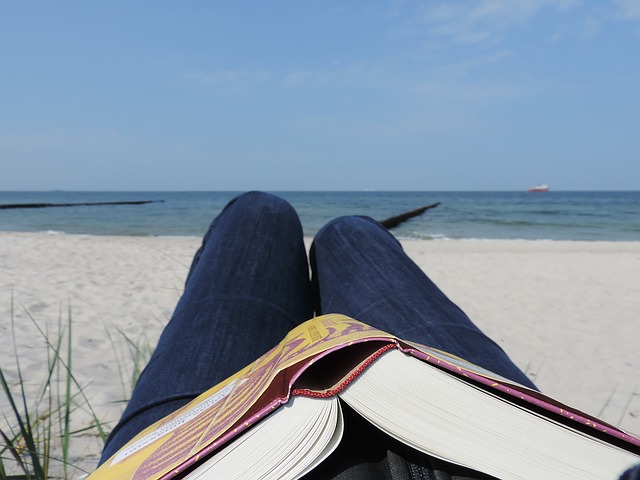 What could be better for a Summer Professional Beach Read than The Art of Gathering: How We Meet and Why it Matters by Priya Parker?[1]  I was, in fact, on my way to the beach with my children, grandchildren and several other family and friends. We had carefully planned the type of house we needed to meet the needs of families and generations.  We assigned sleeping quarters based on waking and sleeping schedules as well as family needs. We had a spreadsheet for food, menu planning and activities. Plane tickets were purchased, vehicles and drivers allocated, luggage packed. I had even indicated that we needed to discuss expectations of each other to make the week a success, although that conversation slipped away from us in the hustle and bustle of getting ready. We had it all planned!
And then I began reading The Art of Gathering in which Priya Parker dissects what is really necessary for meaningful assemblies of all kinds, whether family, friends, colleagues, conferences or in fact total strangers.  She cautions us to rethink how we approach coming together and avoid getting so bogged down in the logistics that we forget to shape our gatherings around the people. And she counsels us to be clear on the purpose of our gatherings – that every time we plan to meet, we should know why and structure the meeting to address that purpose.
So, while madly dashing down the road to the beach[2], I told the people in my vehicle that we should have a clear purpose for coming together. (Note that this was the 11th time we had done this trip.)  Why were we coming together? What was our purpose? Did the structure of our time together, including the location and logistics, address the purpose?  Was it the best way to do this?
When we skip this step, we often let old or faulty assumptions about why we gather dictate the form of our gatherings. We end up gathering in ways that don't serve us, or not connecting when we ought to.[3]
Parker cautions us not to confuse a category for a purpose…e.g. a category is a family vacation or a beach trip, or a staff meeting.  A purpose requires us to dig deeper – why are we going on vacation as a family? Why are we having this staff meeting?
Once we have identified our purpose, Parker has suggestions for how the event should unfold, from planning logistics (yes there is a place for that), invitations – the who, the how and the when, welcoming and setting the stage, hosting for purpose and closing the event.
I have been a facilitator for many years and some of her suggestions are strategies that I have implemented intuitively.  But Parker has provided a precise framework and rationale for how to create and manage the environment to accomplish our purpose.  She has made the implicit and intuitive explicit, to allow us to create meaning without missing necessary steps for success.
One of the most profound sections for me was chapter three entitled, "Don't be a Chill Host." Parker wants to empower us to host with "generous authority."
In gatherings, once your guests have chosen to come into your kingdom, they want to be governed—gently, respectfully, and well.[4] 
The role of the host with generous authority begins by being clear on the purpose. It continues by:
Inviting those who should be there to meet the purpose of the gathering rather than for political ends or to avoid someone getting angry. As a host, it is my responsibility to manage the invitation list.
Sending an invitation that helps participants understand the purpose and expectations so they can choose wisely whether to attend.
Creating a powerful welcome that states the purpose clearly from the start. Parker emphasizes that our first few minutes together should not be given over to logistics or a word from our sponsors.
Developing a structure that meets the purpose – and adhering to it. This can be both about place, set-up and agenda.
Orchestrating closure so that it is both clear and compelling.
Parker provides wonderful examples of all the chronological steps in the process for both personal and professional gatherings from intimate dinner parties to international economic forums and gatherings of over a thousand strangers!
So here are my plans for our next beach trip. Wait! We may have to ask if a beach trip is the best way to do this – avoiding getting stuck in old rituals. So here are my plans for our next gathering.
We all need to be clear about our purpose, why are we getting together? We want to sustain and deepen our relationships as a family…and we want to relax.
I will have some welcoming activity the first night that gets us started in family-gathering mode. After a fun starting activity, we might want to co-create ground rules that our just for this trip.
I will take ownership of the host role – yes, I am the host – I will include some structured activities to allow people to connect across the extended family. This year, others put together a plan to share responsibility for menu planning and cooking.  It was a great idea! I want to try something like having people draw cards of people they have to do activities with during the week – a game, a walk, bowling. I'd also like to move people around at dinner time – table tents – so people talk with each other.
Discuss in person our expectations about the week and what we need from each other. I tried this through email – it was a major fail!!! (We all know the dangers of email – and yes, my communication was misunderstood.)
I will create official and sacrosanct check-in times to be sure everyone knows what is being planned. This will be one time during the day when all adults and interested children talk about what is working, clarify any misunderstandings, and talk about plans and needs for the next day.
We need to have a structured farewell before the wild and crazy clean-up morning. We need to close the week with a sense of appreciation for each other and for this important space in our lives.
Imagine what you could do for your next office retreat.  How could rethinking how you gather change your dreary staff meetings? What steps can you take to add meaning to your meetings? It has to be more than donuts!
Right now, I am working with our Thirteenth Annual Leadership Summit[5] Planning Team.  We describe it as "…not the usual offering of leadership skills and tools. We are devoted to expanding a deeper sense of self-honoring qualities that enhance our leadership." 
Are we clear on our purpose?  Does it pique your interest? Do you expect to experience something different from lectures and panel discussions?
I can't wait to apply Parker's principles with the team to see how this year's Summit can be even better than the twelve before.
__________________________
[1] Parker, P. (2018) The Art of Gathering: How We Meet and Why it Matters. Riverhead Books: New York.
[2] Please note that we were madly dashing within legal speed limits – it just felt frenzied.
[3] Parker, Priya. The Art of Gathering: How We Meet and Why It Matters (pp. 1-2). Penguin Publishing Group. Kindle Edition.
[4] Parker, Priya. The Art of Gathering: How We Meet and Why It Matters (p. 74). Penguin Publishing Group. Kindle Edition.
[5] Thunderbird Leadership Summit, November 15, 2019 from 8:30 – 4:30 at Phoenix Art Museum.    Registration information will follow in our next blog post! For more information about participating contact info@thunderbirdleadership.com.