A "Professional" Beach Read: Dare to Lead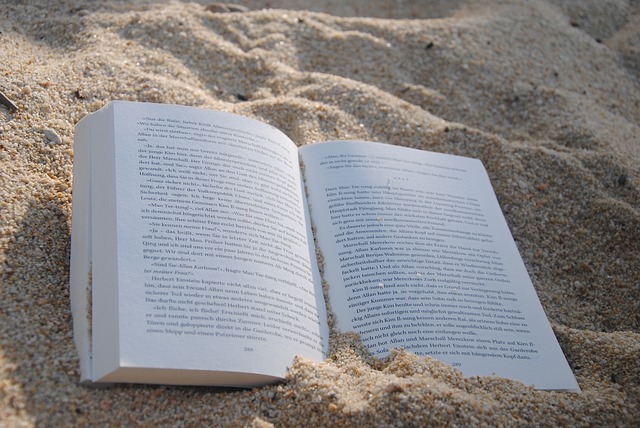 What a treat it is to read a book about leadership and discover its robustness for areas of my life beyond work! It is also a challenge to write about a book in which I have highlighted nearly half the passages. Reader beware. You will want to own it too.This is one book I can definitely recommend for anyone's bookshelf. . . Leaders alike, all ages, all roles, and people without traditional work or leader titles who are looking to be more effective human beings. Mental health's David meets organization's Goliath.
Brené Brown's book[1], Dare to Lead: Brave work. Tough conversations. Whole Hearts., has been referred by several of my Thunderbird colleagues. I read it quickly in a few days, and devoured it again while on a camping trip with time for deep reading while the guys went fishing. This is a most accessible book. I felt like Brené was sitting across my picnic table with a cold glass of sweet tea. She writes a lot like she talks, she tells us, and her voice comes through loud and clear, wholesome and funny, gutsy and to the point.
Brené Brown, PhD, LMSW, is a research professor at the University of Houston. She has spent the past two decades studying courage, vulnerability, shame and empathy and has written five New York Times best sellers. Her TED talk – the Power of Vulnerability- is one of the top five most-viewed TED talks in the world. One of the things that most impressed me about the book is her consistent integration of on-the-ground stories and feedback from participants and interviewees with her years of research, looking for explanation and confirmation (or not) in the data and published literature. This book has a lot to offer, and it's not "just" anecdotal evidence.
The examples throughout are powerful. Brené skillfully weaves stories from her life; personal, marital, family, her own businesses and detailed testimonials from clients and participants. One story that captured me was Colonel DeDe Halfhill's powerful writing about being vulnerable as a leader in the Air Force. At a presentation's Q&A segment, DeDe listened to airmen tell her how tired they were, asking if they'd ever get a break. She acknowledged their tiredness and then shared an article she read addressing the topic of loneliness disguised as tiredness. Without knowing where the conversation would lead, she asked how many in her audience were lonely. DeDe was shocked at the number of raised hands, approximately one-quarter. She wasn't sure where to take the conversation, but using tools she had learned from Brené's work with her team, she pressed on, and then brought the issue forward to other leaders. Today DeDe takes every opportunity she can to speak about loneliness and suicide, a crisis topic for our military.
Early on, Brené shares a powerful quote attributed to Theodore Roosevelt.[2]
It is not the critic who counts; not the man who points out how the strong man stumbles, or where the doer of deeds could have done them better. The credit belongs to the man who is actually in the arena, whose face is marred by dust and sweat and blood; who strives valiantly; who errs, who comes short again and again…who at the best knows in the end the triumph of high achievement, and who at the worst, if he fails, at least fails while daring greatly.
She refers many times throughout about the necessary steps of practicing, trying, falling, getting up and trying again, and learning. The notion that we can develop these skills by reading a book or attending a class is totally unfounded. . . hogwash. It takes PRACTICE! Dare to Lead is packed with tools everywhere and through links on her website. She has divided the book into four main sections which she describes as skill sets that can be mastered. The skills are vulnerability, living into our values, braving trust and learning to rise.
Part One, Rumbling with Vulnerability, occupies the most development. In this section Brené lays the foundation that fear is the greatest obstacle we face in daring leadership, but it is our RESPONSE to fear, not fear itself, that determines how well we will do.
She identifies six myths about vulnerability, and counters each one with strategies to overcome them. Myth #1: Vulnerability is weakness; Myth #2: I don't do vulnerability; Myth #3: I can go it alone; Myth #4: You can engineer the uncertainty and discomfort out of vulnerability; Myth #5: Trust comes before vulnerability; Myth #6: Vulnerability is disclosure. Personally, I resonated most with engineering the uncertainty and discomfort out. . . I love to plan in order to not have my inadequacies exposed, don't you? She helped me see that the obsessive planning really only takes away the potential for joy in my life. In dealing with trust, she makes the case that trust is earned in the smallest of moments, not big earth-shattering events.
Brené develops 16 areas of "armored" leadership with the "daring" leadership response to each one. She touches on perfectionism, being right versus getting it right, power over rather than power with, to and within, weaponizing fear and uncertainty instead of acknowledging and normalizing them, to name just a few.
Part One concludes with useful material on empathy, sympathy, shame and guilt, and how shame shows up at work, easily institutionalized into unhealthy and unproductive workplaces. Empathy is the great antidote to shame and can be parsed into learnable skills. Again, it takes practice.
Part Two: Living into Our Values, was a thought-provoking and challenging section. Brené links all our decision-making to its congruence with our values, and dares the reader to limit yourself to two values only that express the essence of who you are. She offers a huge list to draw from, and then describes a process to guide the practice of these values. What does simplicity look like? How do I know when I am not living up to a particular value? How can I get back on track? Included in this section is a nice discussion of giving and receiving feedback, how to know that you are really ready for a tough conversation, and how to be present.
Part Three: Braving Trust is a gem of a section! I really appreciate work that helps to operationalize a big important concept like trust. She shares a trust inventory that allows you to measure your individual level of trustworthiness based on seven behaviors. The elements make up the acronym BRAVING: boundaries, reliability, accountability, vault (sharing your information, not that of others), integrity, non-jugdement, and generosity. One idea that stood out for me in the area of non-judgement was this one. We don't ask for help for many reasons, but that can be a real obstacle for us and our development as leaders. Here's a quote.[3]
We asked a thousand leaders—what do your team members do that earns your trust? The most common answer: asking for help. When it comes to people who do not habitually ask for help, the leaders we polled explained that they would not delegate important work to them because the leaders did not trust that they would raise their hands and ask for help. Mind. Blown.
Part Four: Learning to Rise contains obvious ideas that never seem to be put into practice! In order to help people be brave and courageous at work, to try new things, to risk falling, to withstand the inevitable slings and arrows, we need to prepare them. . .  for falling, AND for getting back up. Brené points out that many organizations talk about falling and the acceptance of failure, but they ignore implementing supportive actions that help people want to try again.
One "rising" skill she suggests for starters is this. When things don't go right and are pretty messed up, step back and ask yourself a version of these three questions: "The story I'm telling myself. . . The story I make up. . . I make up that. . ."  Is your answer "I am a failure" or "He has never wanted this department to succeed" or "This is the first step they are taking to lay me off" or fill in your own blank here. Acknowledge that this is a story you are telling yourself, get curious about and seek the real answer/s to the situation, and move forward.
I hope my appreciation of Dare to Lead, and the cookie crumbs I have dropped along the way entice you to flip open this book and see what leaps out for you. Dare to Lead is a book I plan to pull off the shelf and enjoy for a long time. Thank you, Brené Brown!
For more about the author, books, articles and resources visit her website at www.brenebrown.com
_____________________________________
[1] Brown, B. 2018. Dare to lead: brave work. Tough conversations. Whole hearts. Random House. New York.
[2] Brown, Brené. Dare to Lead (p. xvii). Random House Publishing Group. Kindle Edition.
[3]Brown, Brené. Dare to Lead (p. 228). Random House Publishing Group. Kindle Edition.