The Resilient Nurse Leader Coaching Series: An Interview with Amy Steinbinder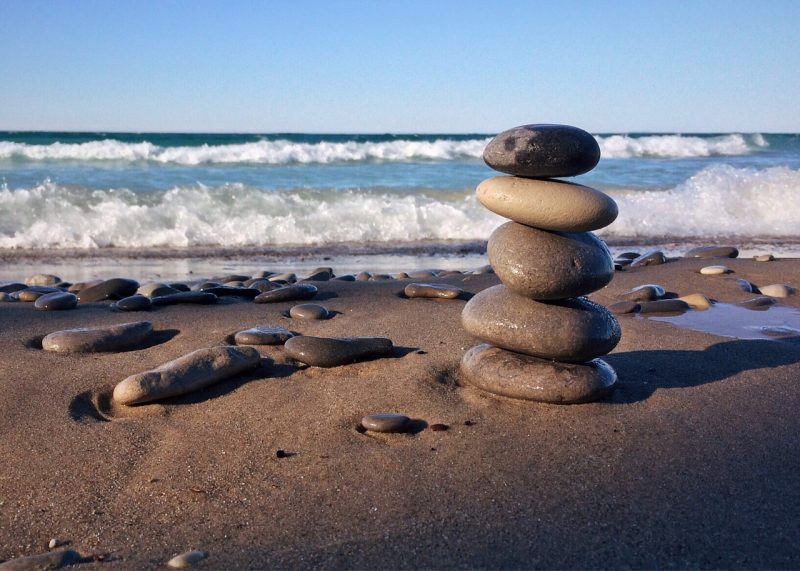 The healthcare industry continues to be faced with so many interacting challenges: rising costs, unstable funding, sustaining an adequate, engaged and experienced workforce, creating a positive patient experience, ensuring high reliability and implementing innovation. Thunderbird Leadership's Managing Partner, Amy Steinbinder, PhD, RN, NE-BC, agreed to tell us about her work supporting nurse leaders during these turbulent times.  Amy describes it this way, "demands within the nursing profession and within the healthcare industry are constantly in whitewater.  All the rapids are a 10 right now."
Amy asked herself, "How do you maintain your balance and sense of self when things are literally swirling all around you?" And her answer was to develop the Resilient Nurse Leader Coaching Series. "I'd like to be able to assist people to strengthen their own leadership and resiliency – with the goal of personal and professional resilience while achieving career aspirations."
Why only nurse leaders, why not others in the health care profession?
The Resilient Nurse Leader Coaching Series is focused and targeted because nurse leaders have a tremendous amount of expertise and operational influence in directing patient care delivery. At the same time, there is this growing level of burnout among nurses. The Resilient Nurse Leader Coaching Series supports nurse leaders who then support the thousands of nurses who impact hundreds of thousands of patients every day!"
Amy described a current client who is dealing with the complexity of implementing new technologies and adding building locations while still sustaining high reliability patient care, getting people paid and adapting to continuous innovation and change.  She said, "leaders are not only stretched thin but on a stretching rack – pulled in so many directions. How do they maintain their own core strength so they can be effective in their personal and professional lives?"
What does the Resilient Nurse Leader Coaching Series offer?
The Resilient Nurse Leader Coaching Series offers individual coaching sessions to help Nurse Leaders improve their effectiveness while maintaining personal balance.
Coaching will explore executive nurse competencies "to help nurse leaders identify where they are and where they want to be to be effective."
Coaching is an iterative process of learning, applying and reflecting.
The process will use a variety of modalities to tap inner wisdom and creativity to gain mastery of the competencies to support the leader's own leadership style.
Leaders will come away with new ideas and defined strategies that they can implement immediately.
What does the coaching look like?
Nurse leaders participate in six individual coaching sessions over three months.
Sessions are held every two weeks.
The first session is 90 minutes and subsequent sessions are 60 minutes.
Sessions explore the values that drive the leader's work and provide the motivation to keep on pressing forward.
"I want to help people identify what they value most in their professional lives, what they want their legacy to be, what they want career wise." 
What I hear you saying is that for nurse leaders, the coaching time is critically important to ensure clarity of mind, clarity of direction, and strength to keep moving forward.
Amy shared a note she received from a nurse leader she coaches: "Amy, you have no idea how helpful this is and how much I look forward to our time together."
Tell us about the competencies? Why focus on these?
"These competencies came from the literature."  In 2004, the Healthcare Leadership Alliance developed Nurse Executive Competencies that are considered foundational for today's nurse leaders. They have been revisited and are still relevant.[1]
In 2016, Amy and a small group of content experts[2] convened to identify which of all the competencies would be most impactful for a nurse leader over a career in today's and tomorrow's healthcare environment. Their combined experience as Nursing Executives, CEO's, Chief Integration Officers, COO's and consultants to large scale organizational change provided them with inside and outside perspectives on the future of healthcare leadership. They identified five competencies they thought were most critical.
Amy briefly described the five competencies.
Resilience — The ability to maintain energy, focus and perspective during high stress, situational ambiguity and insurmountable challenges.
"Yes! the ability to maintain energy, focus and perspective no matter what is going on! The ability to learn quickly and recover quickly from things that go wrong – because they do, and they will."
Advocacy — The ability to influence, champion, articulate, inspire, and enlist others to do the right thing at all levels.
"…Not just for patients and staff, but for the providers in the organization and the organization itself; really ensuring that the nurse leader is doing the right things for all of these constituencies.  They have to have in depth knowledge of so many disciplines beyond just clinical practice."
Engagement — The ability to actively apply values of caring and respect, along with skills of communicating warmth and genuine interest in others, to promote trust with individuals and teams.
Leading engagement has become critically important for day to day results.  It is easy for any of us to lose our way.  How do we keep people energized and excited no matter how hard the work is? How do we promote and build trust, appealing to both the heart and head?
Executive Presence – The ability to engage, connect and influence others.
Organizations are experiencing so much change and so many people are involved.  How does a nurse leader establish her own presence in assisting people to becoming engaged? As a leader, how do you stay calm under pressure, maintain curiosity and remain optimistic?
Minding the Gap — The ability to recognize and attend to the dynamic tension between innovation and the untested with high reliability and a preoccupation with failure.
The most interesting one for me is "minding the gap."  In every organization there is so much that is occurring, so much is untested. How do you balance the untested, the innovation, at the same time as we focus on high reliability? This requires being aware of what can fail, what failure looks like and watching for early warning signs, subtle flags that alert you to potential failure. So individual teams and organizations can respond quickly and move forward.
 Nurse leaders need to be asking questions – such as if we failed in this project, what would have had to happen…so you can back it up – to look at what we need to be paying attention to; having agreement on what we would do, how we would address red flags if they emerged. This does not mean we think we are going to fail, but we are preoccupied with what could go wrong – so we can be timely in response…going back to resilience so you can learn and recover quickly.
What do you bring to the coaching experience?
I am a Certified Executive Coach and Integrated Health Coach with over 30 years of healthcare leadership experience including experience conducting workshops and facilitating individual and group learning to achieve personal and organizational results.
Why is this so important to you?
The biggest reason is that healthcare is in crisis. It impacts all of us. We are all on either side of the healthcare divide…as providers and as patients at any one time. 
How can people learn more about the series?
Click here to visit The Resilient Nurse Leader page at Thunderbird Leadership Consulting.
_______________________________________
[1] American Organization of Nurse Executives. (2015). AONE Nurse Executive Competencies. Chicago, IL: Author. Accessed at: www.aone.org
Accessible at: http://www.aone.org/resources/nurse-leader-competencies.shtml
Stefl, M, Common Competencies for All Healthcare Managers: The Healthcare Leadership Alliance Model. Journal of Healthcare Management. November/December 2008: 360-374.
Gerardi D, Using Coaches and Mentors to Develop Resilient Nurse Leaders in Complex Environments. Voice of Nursing Leadership. July, 2017: 8-12.
Waxman KT, Roussel L, Herrin-Griffith D, D'Alfonso J, The AONE Nurse Executive Competencies: 12 Years Later. Nurse Leader. April, 2017: 120-126.
[2] Dr. Kathy Scott, RN PhD, FACHE, Colleen Hallberg, RN MSN, Amy Steinbinder RN, PhD, NE-BC in consultation with expert colleagues across the country.