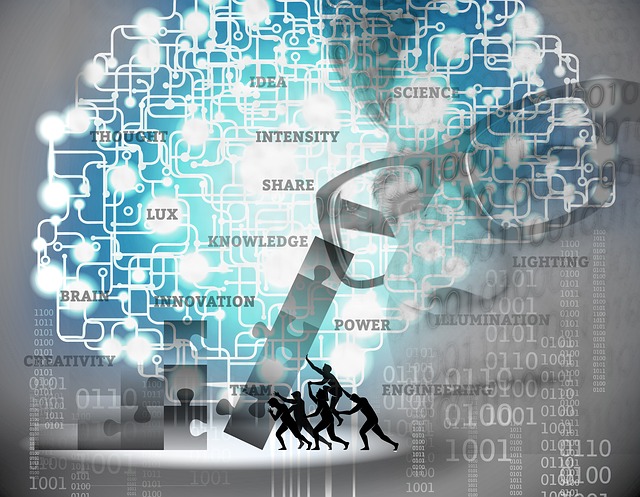 I am passionate about creating fabulous work environments; ones that are highly productive, mission-focused, energizing, inclusive and innovative. What words would you add to that list?
We spend so much of our waking hours at work, shouldn't it be a place that energizes us instead of drains us? I don't mind going home from work fatigued from the mental and physical work, but I do question the value of going home drained from frustrating, demoralizing and discounting experiences.
As I was driving to a session on DiSC™ this morning, I thought about how DiSC™ can help to create that environment. (The DiSC profile, published by Wiley, is a non-judgmental tool used for discussion of people's behavioral differences.) We usually think about DiSC™ or personality-type assessments as tools to help us get along better with our colleagues, but this morning I started thinking about how they can be so much more. . . about how they can actually become POWER TOOLS.
When we use DiSC™ or other assessments in a deeper way, we have the ability to influence the organizational culture to one that truly values diversity, and honors and celebrates differences as essential to an effective workplace that promotes quality work, engagement, high productivity and innovation.
From my work on creating inclusive cultures, I have focused on the following key elements; empathy, perspective taking, communication and conflict management across differences. People who are culturally competent seek to understand another's world view and recognize that the way they see the world is not the only way to see the world. (Perspective Taking) They care about another's experience of the world. (Empathy) They recognize that communication is not just about what is sent, but what is received and strive to find practices that ensure effective outcomes. (Communication) And they recognize that tensions are produced through misunderstood communication, differences in values, differences in perspectives, priorities, etc. The ability to work together to understand and resolve these differences provides opportunities for growth, innovation and connection. (Conflict Management)
When we dig deeper into DiSC™ or other assessments, we can see that they provide a training platform for important organizational growth. As people learn about the different styles or types, they recognize that other people do not see the world the way they do. As they listen to other people explaining their perspectives, they begin to develop empathy for the other. As they discuss strategies to work with people from different styles or types, they begin to strengthen their communication skills, and finally, when they see differences as potential for growth, innovation and connection, they reframe their view of conflict.
This requires using DiSC™ or your preferred assessment as an ongoing part of your culture rather than the once- a-year-ain't-it-interesting-team-building activity at the annual retreat. It means:
Orienting all new employees to your assessment, how and why it is used
Posting the assessment results permanently to remind people of the assessment and the diversity of results
Recognizing the dominant style/type culture of the organization and what that means for employees, customers and the business itself
Providing strategies for ensuring non-dominant styles/types are needed, valued and included. This can include:
Identifying styles of all participants in work groups and discussing how this will impact the way you work
Delegating roles to capitalize on strengths and/or to strengthen areas of challenge (intentionally and mindfully)
Leaders running meetings to ensure all voices are heard – not just the loudest
Noticing gaps in your organization – and recognizing if that might be a problem – and if so, how do you fix it.
What happens when people's styles and strengths are recognized and accommodated? People feel valued and engaged. They contribute more, they stretch more, resulting in higher productivity and performance.
When people feel valued and contribute, the organization benefits from new ideas as well as identifying problems and risks earlier. These behaviors help create high performing, innovative organizations, and interestingly, these cultural behaviors are also noted in the most inclusive organizations.
These same strategies that honor the information revealed from DiSC™ or other assessment styles, can be used to honor differences in age, experience, race and ethnicity, culture, gender, sexual orientation, discipline. We can broaden our skills to value what people bring to the table rather than their job title, role or social identity.
If I can learn to appreciate your different way of thinking based on your assessment style, it might just be possible for me to appreciate your way of seeing the world through your other lenses. I might take time and ask more questions to understand your point of view. I might adapt my style to better communicate with you. And then, I can use those same skills to address some of those harder identities where the "baggage" of history has made those connections harder to resolve. I might react less quickly, reach out more for understanding, take time to explain my perspective and understand yours, and discover new possibilities.
And yes, my session went really well this morning. The management team explored how they can use DiSC™ more dynamically to improve performance and morale. They considered their own style strengths and some of the areas they could address to be more effective with their teams, and with each other. It was a wonderful morning. . . and I came home energized and excited about their future together.
Contact info@thunderbirdleadership.com if you want more information about DiSC™ or other facilitation work we can provide.
Resources for more information
Only Skin Deep – Reassessing the Case for Diversity, 2011
https://www.ced.org/pdf/Deloitte_-_Only_Skin_Deep.pdf
Forbringer, Louis R. (2002) Overview of the Gallup Organization's Q-12 Survey, O.E. Solutions.
Wiseman, Liz and McKeown, Greg. (2010) Multipliers: How the Best Leaders Make Everyone Smarter. New York: Harper Collins.