Embracing Diversity in the Workplace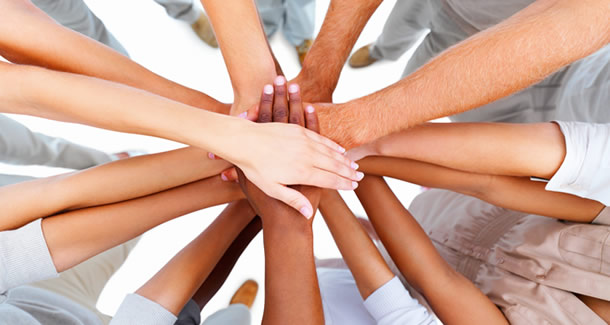 Why do I as a leader need to pay attention to diversity and inclusiveness in the workplace? There are so many other factors I need to take into account already. Isn't inclusiveness just one more thing? I ask all my employees to do the best job they can and I evaluate them on their performance. Isn't that what equality is all about? Isn't that just good business?
The strategy of setting clear expectations and providing fair evaluations would probably be enough if you had everyone on an assembly line and they were all doing the same job. But even then, you might have to consider if one person was taller than another, had longer arms, greater or lesser muscle strength or different levels of coordination. The more you think about it, the assembly line is a great example of why, even there, knowing about diversity and inclusiveness would be really important…because in fact, no two people are the same. And, your challenge as a leader or manager is to optimize your most valuable resource, your people.
So you would have to think through who is best suited for what task on the assembly line, how long they could work without a break and maintain quality performance, how you could keep them motivated, focused and retained so you would not have to train new people. You'd have to make sure that people were close enough, tall enough, nimble enough…to do the task…and you might want to have some additional resources like footstools, arm rests, etc. so you could increase your hiring pool and still be sure that they were able to do their best work.
Now consider that most of today's employees are not on an assembly line. We ask them to bring their whole selves to work, to provide excellent customer service, to use critical thinking skills, to solve problems, and to represent our organizations well.
These requirements ask us as leaders and managers to consider what our employees need to be their most effective…and what our customers want in order to be satisfied with our products. Inclusiveness is the tool to address these considerations.
Inclusiveness is the organizational practice that recognizes and values the knowledge, skills, experience and perspectives that employees (and customers) bring to the workplace. It is created through effective relationships and communication. It requires leaders to be learners; to recognize that they need the perspectives of other people to have the full picture of what is possible.
In fact, current research indicates that the most effective, successful businesses are those that are also the most inclusive. Optimizing the diverse perspectives, skills and experiences of their people allows for the greatest innovation, productivity and risk-control. Yes, leaders NEED to pay attention to diversity and inclusiveness.
A culture change takes intentional and strategic action. Contact Rory Gilbert for more information on how your organization could benefit from a partnering relationship to make such a change work for you.